Lunch and Dinner.
ABODE meaning 'Home': Where the best meals are shared.
Available Tuesday to Saturday, 12pm to 8:30pm.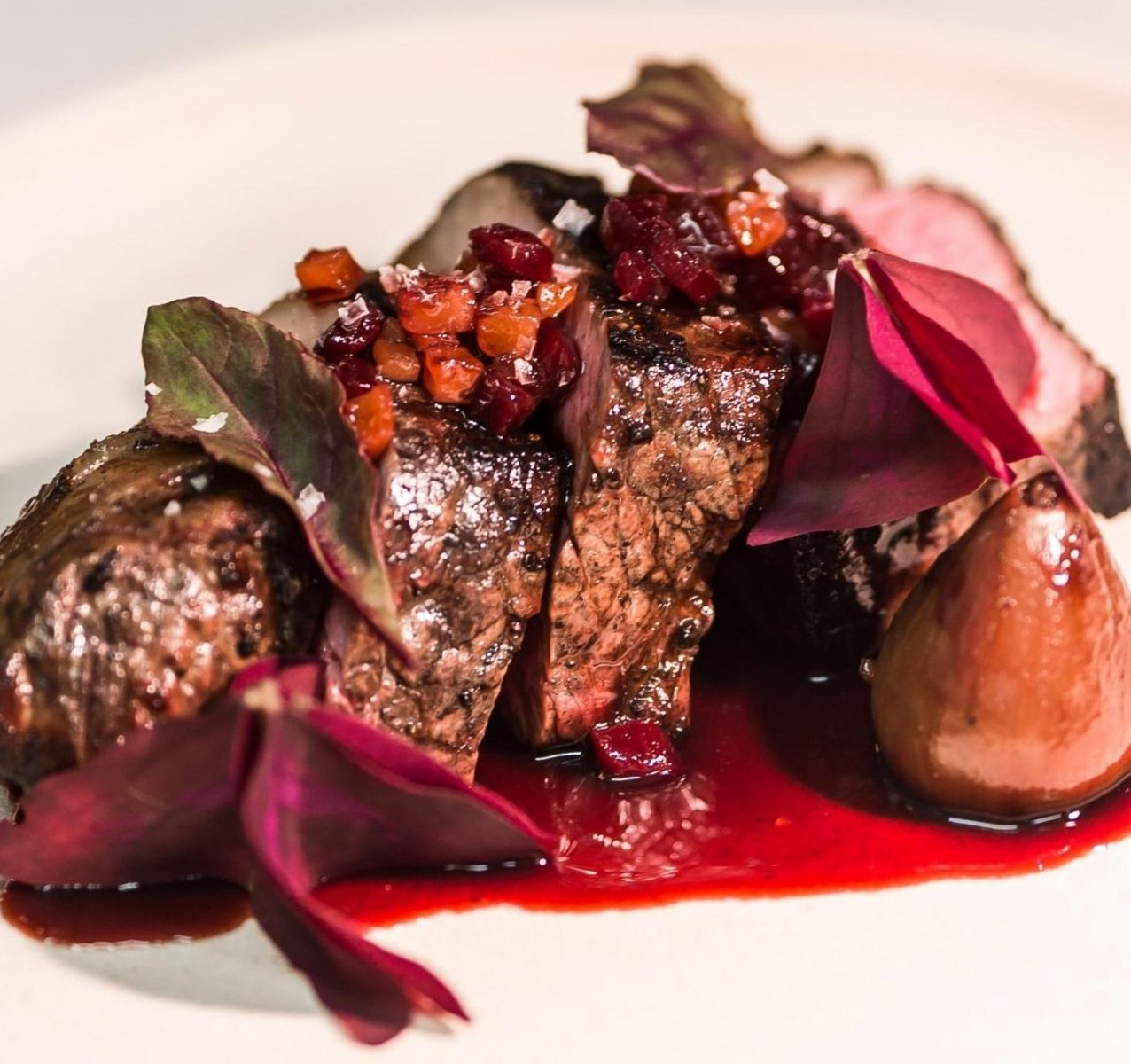 Entrée
Sydney rock oysters
Natural, lemon or mignonette | GF, DF
Cured Ora King salmon
Fennel | Champagne foam | GF, DF
Zucchini flower
Stuffed with ricotta and roast veg | truffle mayo | parmesan | V
Vannella burrata
Capers | broad beans | baby tomatoes | garlic oil | V, GF
Ceviche hiramasa kingfish tostada
Avocado | coriander | finger lime | DF, GF
Mortadella
Rockmelon | Togarashi spice | GF, DF
Corn ribs
Old Bay butter | parmesan | V, GF
Muhammara eggplant
Coconut labneh | pomegranate | purple cauliflower | walnuts | V, DF
Housemade bread
Beurre noisette butter | V
Toolunka Creek marinated olives
V, GF, DF
Mains
Roasted harissa carrots
Whipped fetta | crispy chickpeas | lemon parsley oil | GF, V
Roasted cauliflower
Baba ghanoush | pickled baby turnips | pistachio dukkah | coconut foam | V, DF, GF
Sourdough pasta
King prawn | broccolini | chilli | parmesan | radicchio
Cone Bay barramundi
Salmon roe butter sauce | Kipfler potatoes | karkalla | GF
Half-roasted green chicken
Carrot purée | red onion | herbs | sumac | sweet potato skins | DF
250g pork cutlet
Wrapped in prosciutto and sage | cannelloni bean purée | pine nuts | masala pan sauce | GF
250g aged sirloin
Shimeji mushrooms | black onion purée | onion rings
Dessert
Chocolate mousse dome
Chocolate shards | hazelnut praline | vanilla bean ice-cream | coffee gel | GF
Wattleseed ice-cream
Fresh berries | white chocolate snow | berry glass | GF
Vanilla bean crème brulee tart
Figs | double cream | pistachio
Australian cheese with Lavosh and quince purée
Hard cheese | soft cheese | blue cheese
Sides
Beer battered chips
Sumac | aioli
Zucchini salad
Spinach | herbs | hazelnuts | green goddess dressing
Green salad
Apple cider vinaigrette
(V) Vegetarian | (GF) Gluten Free | (DF) Dairy Free
Please let us know if you have any food allergies, food intolerances or any special dietary requirements to maximise your dining experience with us.