Chef's Group Menu.
The perfect selection of dishes for tables of 10+, with something for everyone!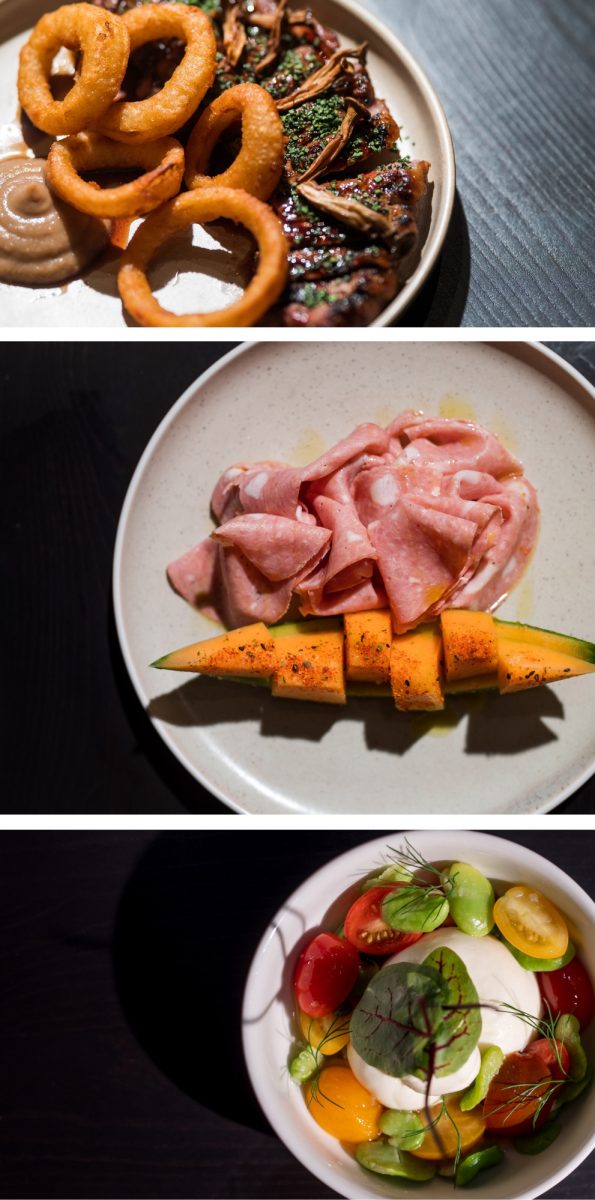 Join us for our chef's degustation and enjoy a range of expertly curated dishes crafted by our talented and award-winning chefs. $69 per person. Offer only available for 10 people or more.
Every Wednesday, Thursday, Friday and Saturday night from 5:00pm - 10:00pm
Sample Menu
VANNELLA BURRATA
Capers | broad beans | baby tomatoes | garlic oil | V, GF
CEVICHE HIRAMASA KINGFISH TOSTADA
Avocado | coriander | finger lime | DF, GF
MORTADELLA
Rockmelon | Togarashi spice | GF, DF
CORN RIBS
Old Bay butter | parmesan | V, GF
HOUSEMADE BREAD
Beurre noisette butter | V
TOOLUNKA CREEK MARINATED OLIVES
V, GF, DF
ROASTED HARISSA CARROTS
Whipped fetta | crispy chickpeas | lemon parsley oil | GF, V
BEER BATTERED CHIPS
Sumac | aioli
GREEN SALAD
Apple cider vinaigrette
250G AGED SIRLOIN
Shimeji mushrooms | black onion purée | onion rings
HALF-ROASTED GREEN CHICKEN
Carrot purée | red onion | herbs | sumac | sweet potato skins | DF
(V) Vegetarian | (GF) Gluten Free | (DF) Dairy Free
Please let us know if you have any food allergies, food intolerances or any special dietary requirements to maximise your dining experience with us.