Chef's Tasting Menu.
Surprise and indulge yourself with our Chef's Selections.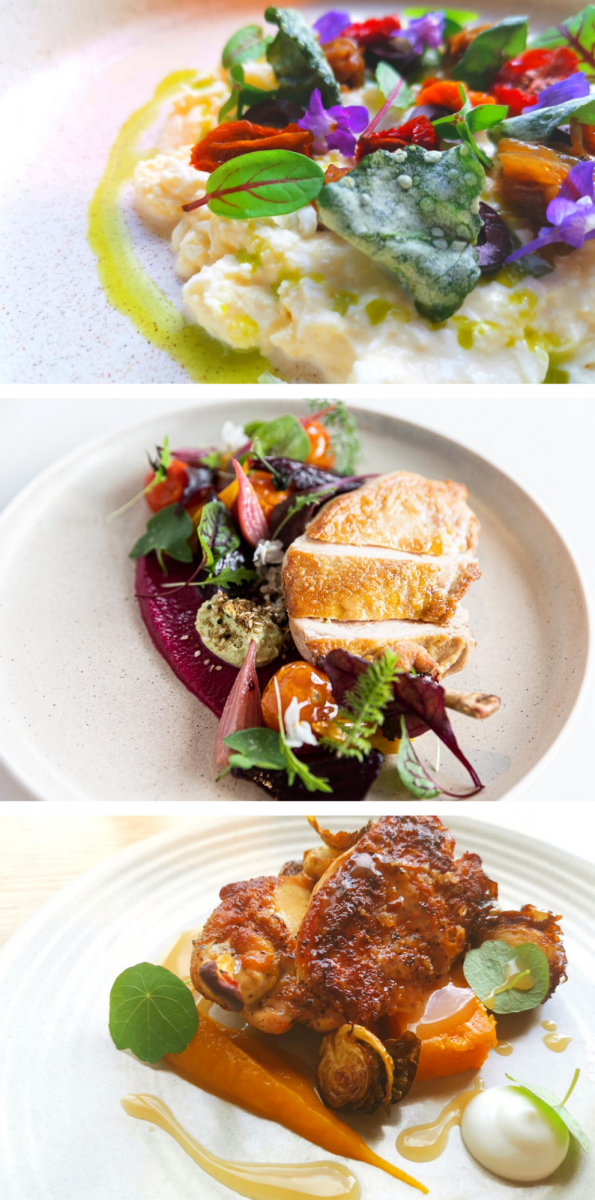 Join us for our chef's tasting degustation and enjoy five courses that are revealed on arrival and change weekly, expertly curated by our talented and award-winning chefs. All for $95 per person, or pair it with wine for an additional $35 per person. Half the enjoyment is the surprise, for dishes that won't disappoint!
Every Wednesday, Thursday, Friday & Saturday night from 5:00pm - 10:00pm
Safety measures
We are committed to the well-being of our customers and are registered as a COVID safe business by the NSW government. Safety measures include; 1.5 metres social distancing between tables and seating areas, hand sanitiser dispensers, contactless menus via our website, guest registers, and all staff have completed mandatory government training.
Sample Menu
House made bread | honey butter V
Amuse-bouche
Chef's selection
Starter
Warm Stracciatella | tomatoes | olives | balsamic onion | saltbush | flat bread V
Second starter
Carpaccio | Octopus | chorizo | hummus | horseradish GF, DF
Third starter
Risotto | textures of wild mushrooms | parmesan |herbs V
Main course
Grain fed striploin | bubble & squeak | bone marrow carrots | jus GF
Refresher
Chef's selection
Dessert
Brandy Poached Pear | roasted white chocolate mousse | brandy snap V
Digestive
Chef's made Limoncello