Express Lunch.
Escape with your favourite people from midday! Enjoy our delicious spring lunch menu that caters to all tastes and dietary needs.
Available Wednesday to Saturday from 12pm to 3pm.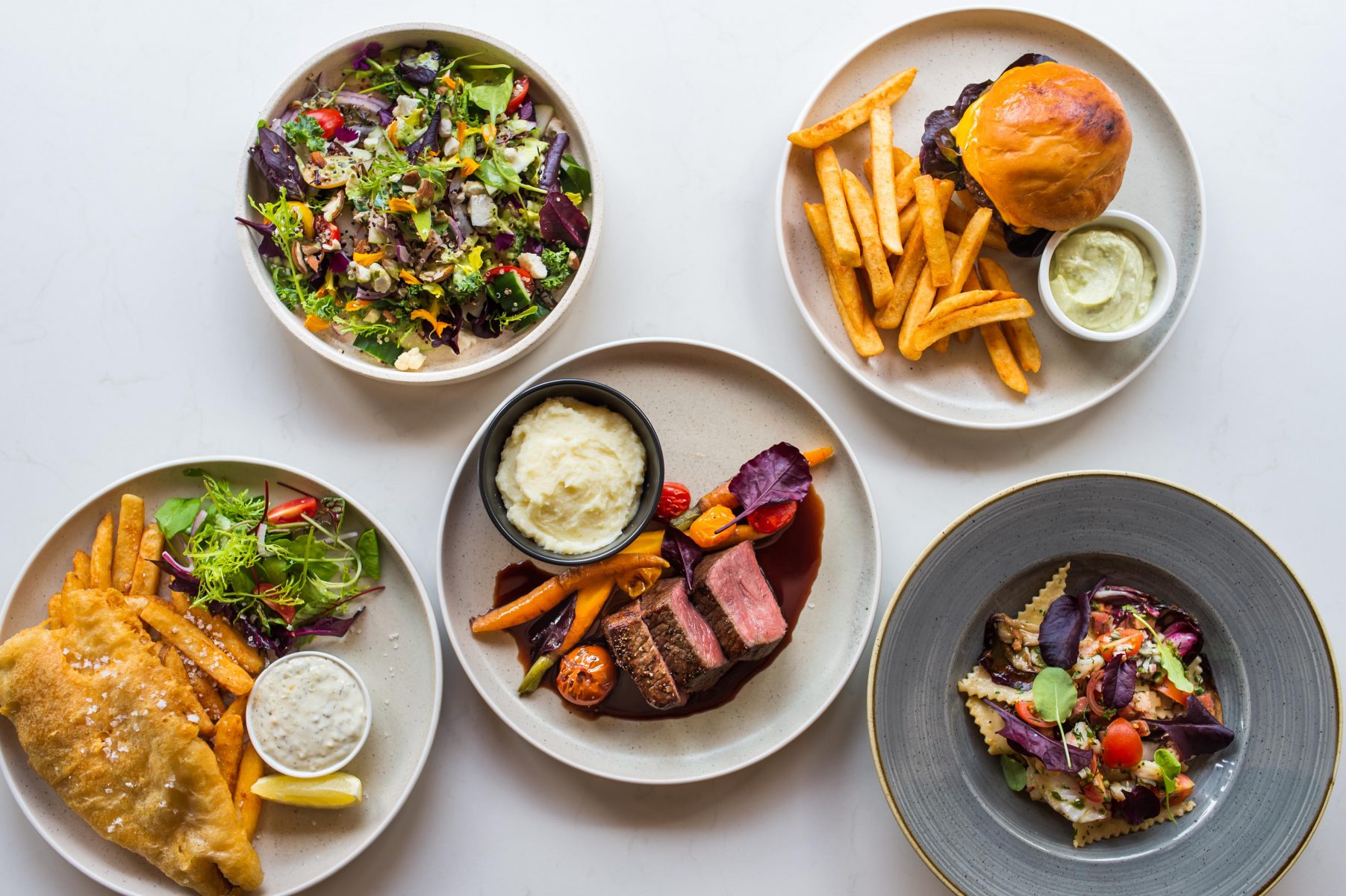 One course or two courses for $49
Large Plates
Steak frites
Riverina grain fed scotch fillet | shoestring fries | green salad | café de paris butter
Yamba prawn linguine
Tomatoes | chilli | lime | XO sauce
Traditional Kilnwood smoked chicken salad
Cauliflower tahini | quinoa | labneh | pistachio
Premium fish of the day
Aromatic curry | fennel salad | GF, DF
Pepe's duck confit
Spring vegetables | pickled onion | orange & balsamic dressing | DF
3-cheese risotto
Stracciatella | grana padano | fetta | herbs | GF, V
Sides
Sonoma sourdough bread
Cultured butter | EVOO | V
Garden salad
Lemon vinaigrette | VG, GF, DF
Beer battered chips
Herb aioli | V
Spring peas
Seaweed butter | almonds | V, GF
Sweet Plates
Smoked dark chocolate soufflé
Coconut | mixed berries | V
Mille fuille
Amaretto | strawberry | finger lime
Flan
Banana | tapioca | kaffir lime leaf | GF, V
(V) Vegetarian | (VG) Vegan | (GF) Gluten Free | (DF) Dairy Free
Please let us know if you have any food allergies, food intolerances or any special dietary requirements to maximise your dining experience with us.