Groups Menu.
ABODE meaning 'Home': Where the best meals are shared.
Available Tuesday to Saturday, 12pm to 8:30pm.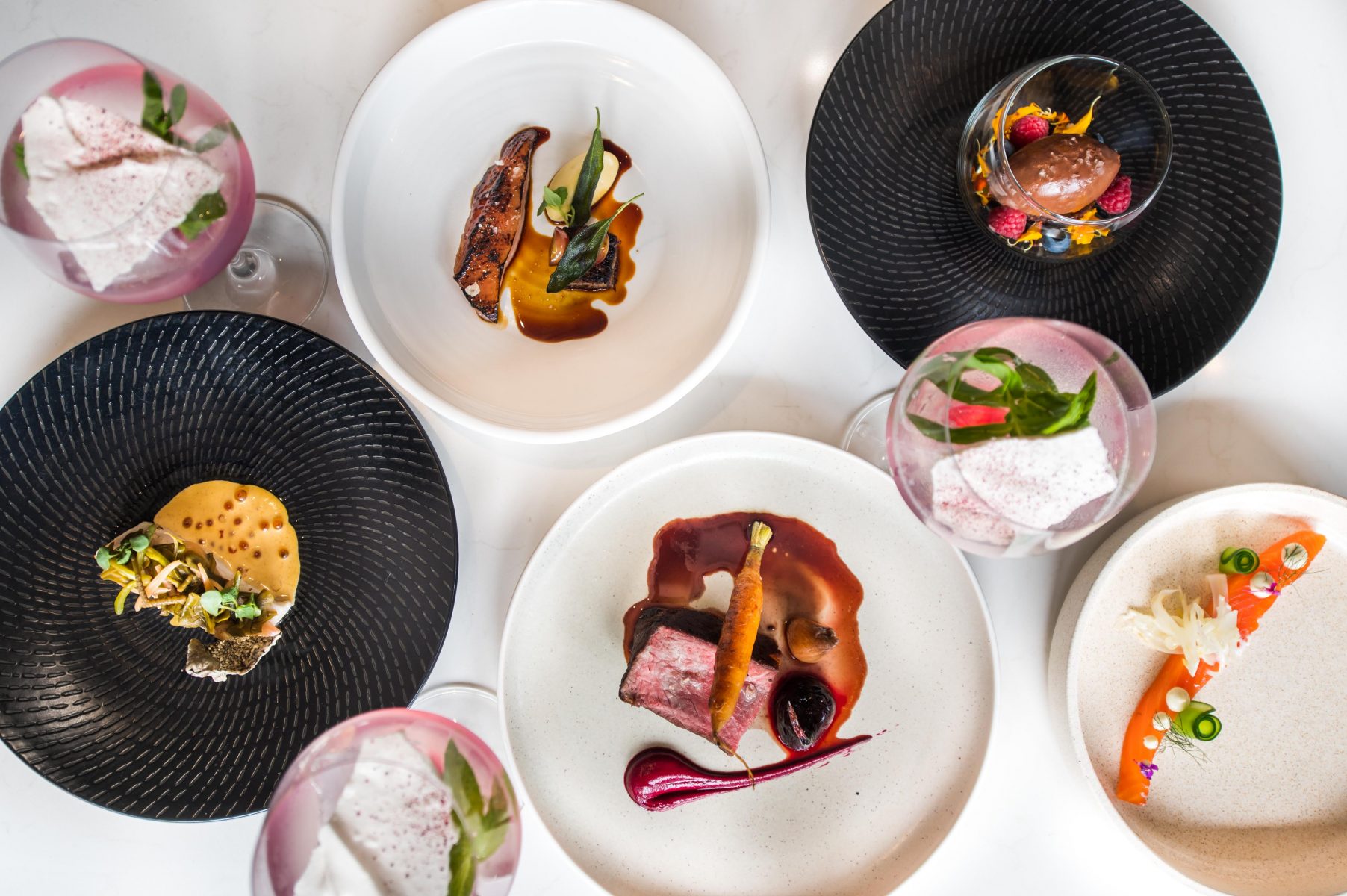 $69 per person
Vannella burrata
Capers | broad beans | baby tomatoes | garlic oil | V, GF
Ceviche hiramasa kingfish tostada
Avocado | coriander | finger lime | DF, GF
Mortadella
Rockmelon | Togarashi spice | GF, DF
Corn ribs
Old Bay butter | parmesan | V, GF
Housemade bread
Beurre noisette butter | V
Toolunka Creek marinated olives
V, GF, DF
Roasted harissa carrots
Whipped fetta | crispy chickpeas | lemon parsley oil | GF, V
Beer battered chips
Sumac | aioli
Green salad
Bunch rocket | radicchio | parmesan | Greek dressing | seeds
250g aged sirloin
Shimeji mushrooms | black onion purée | onion rings
Half-roasted green chicken
Carrot purée | red onion | herbs | sumac | sweet potato skins | DF
(V) Vegetarian | (GF) Gluten Free | (DF) Dairy Free
Please let us know if you have any food allergies, food intolerances or any special dietary requirements to maximise your dining experience with us.