Chef Recipe Of The Month – House Made Egg Pasta.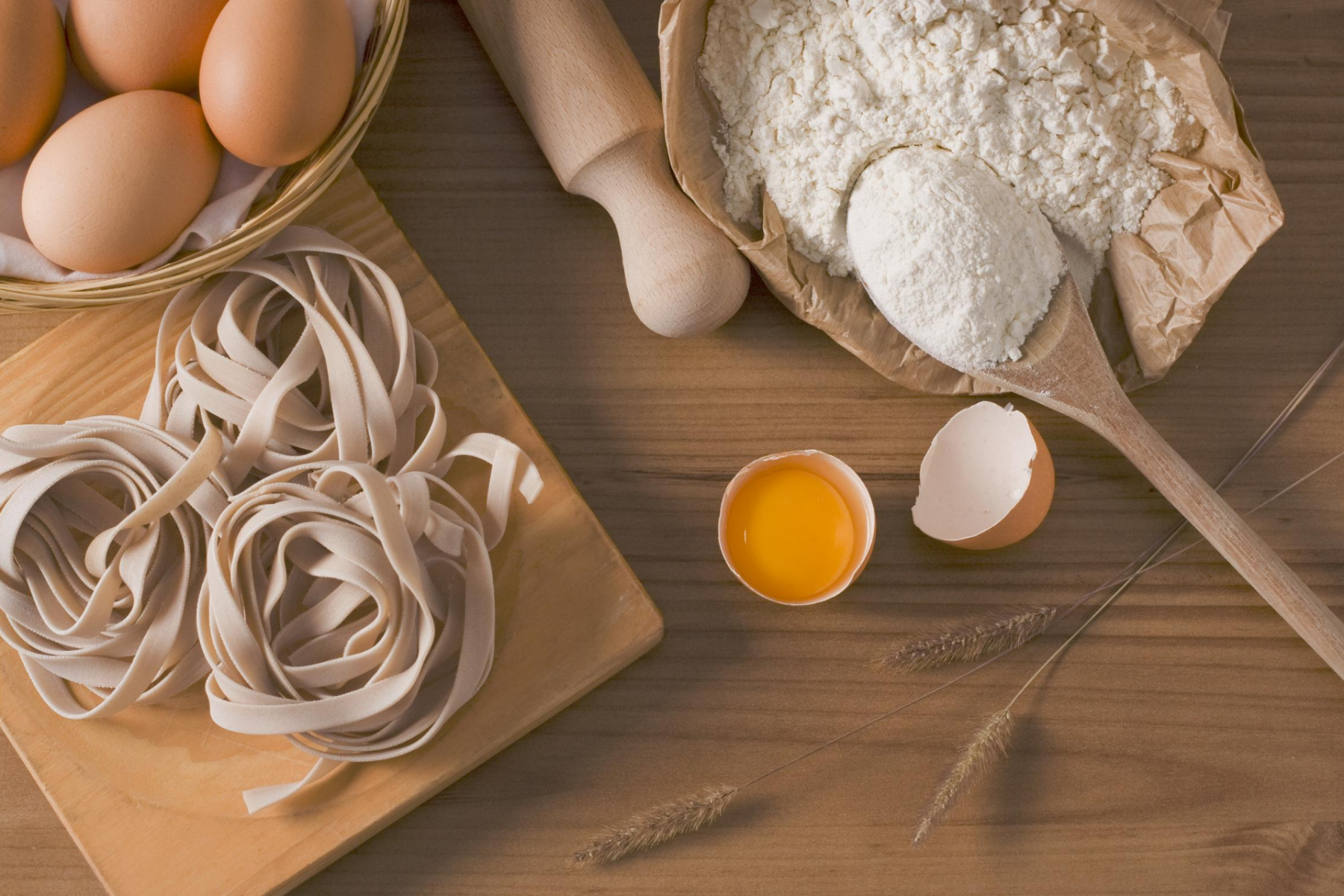 Ingredients
600g '00' flour(plain flour if not available)
200g fine semolina
8 large eggs or 6 eggs and 4 egg yolks to make more rich
2 tablesspoon of evo
Method
- In a mixing bowl, mix together the flour, semolina and salt.
- Add the eggs and evor and knead until smooth. This wil take about 10 to 12 minutes.
- Cover with cling film and rest in the fridge for at least 30 minutes.
- Once rested. Roll the dough to 1/8 inch thicknes using pasta roller (rolling pin is okay if you have no pasta roller).
- Cut into your desired shapes.
- In a pot, boil salted water and cook the pasta until al dente.
- Toss the pasta to your favorite sauce!